Trail-Gear FJ40 Knuckle Swap Kit
Sale Price
$3,392.31
Regular Price
$3,769.23
SKU
TG - FJ40 Knuckle Swap Kit
Trail-Gear FJ40 Knuckle Swap Kit
Trail-Gear is proud to release a complete knuckle swap kit for the FJ40 front axle. Included in the kit is everything needed to install Trail-Gear's 6 shooter knuckles, 30-Spline Birfields, Highsteer, and Disc Brakes. In order to support all applications drag link tubing and weld in bungs are included so that the customer can build a custom drag link that is best suited to their lift and steering box combination.
This kit comes with all hardware needed and will not leave you having to run to the store in order to get the vehicle back on the road again. Trail-Gear also gives the customers a variety of options to choose from (see Specifications).
Please Note:
Kit contents may differ slightly from product images depending on options selected.
Welding is required. We recommend that all welding be carried out by a certified welder.
Builders must source a steering box compatible with FJ40/45 high steer.
Warning!
The axle seals included in this kit
WILL NOT
work on pre-1968 axles!
WARNING - Cancer and Reproductive Harm - www.P65Warnings.ca.gov
Included In All Kits
Fully Loaded 6-Shooter Kit
Brake Rotors, Calipers and Pads
Brake Lines
Backing Plate Eliminator
Knuckle Studs
Wheel Studs
High Steer Kit
All Necessary Hardware
Birfield, Trunnion and Hub Options

BIRFIELD CHOICES

No Birfield
Long Spline Birfield
Regular Spline Birfield

TRUNNION CHOICES

Trunnion Bearing
Trunnion Bearing Eliminator

HUB CHOICES

Locking Hub
Drive Flange
Studless Hub

TOYOTA LANDCRUISER FJ40
(1960-1983)

1960 Toyota LandCruiser FJ40
1961 Toyota LandCruiser FJ40
1962 Toyota LandCruiser FJ40
1963 Toyota LandCruiser FJ40
1964 Toyota LandCruiser FJ40
1965 Toyota LandCruiser FJ40
1966 Toyota LandCruiser FJ40
1967 Toyota LandCruiser FJ40
1968 Toyota LandCruiser FJ40
1969 Toyota LandCruiser FJ40
1970 Toyota LandCruiser FJ40
1971 Toyota LandCruiser FJ40
1972 Toyota LandCruiser FJ40
1973 Toyota LandCruiser FJ40
1974 Toyota LandCruiser FJ40
1975 Toyota LandCruiser FJ40
1976 Toyota LandCruiser FJ40
1977 Toyota LandCruiser FJ40
1978 Toyota LandCruiser FJ40
1979 Toyota LandCruiser FJ40
1980 Toyota LandCruiser FJ40
1981 Toyota LandCruiser FJ40
1982 Toyota LandCruiser FJ40
1983 Toyota LandCruiser FJ40

TOYOTA LANDCRUISER FJ45
(1960-1983)

1960 Toyota LandCruiser FJ45
1961 Toyota LandCruiser FJ45
1962 Toyota LandCruiser FJ45
1963 Toyota LandCruiser FJ45
1964 Toyota LandCruiser FJ45
1965 Toyota LandCruiser FJ45
1966 Toyota LandCruiser FJ45
1967 Toyota LandCruiser FJ45
1968 Toyota LandCruiser FJ45
1969 Toyota LandCruiser FJ45
1970 Toyota LandCruiser FJ45
1971 Toyota LandCruiser FJ45
1972 Toyota LandCruiser FJ45
1973 Toyota LandCruiser FJ45
1974 Toyota LandCruiser FJ45
1975 Toyota LandCruiser FJ45
1976 Toyota LandCruiser FJ45
1977 Toyota LandCruiser FJ45
1978 Toyota LandCruiser FJ45
1979 Toyota LandCruiser FJ45
1980 Toyota LandCruiser FJ45
1981 Toyota LandCruiser FJ45
1982 Toyota LandCruiser FJ45
1983 Toyota LandCruiser FJ45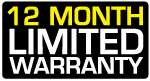 Trail-Gear 12-Month Limited Warranty Policy
This product carries our 12 Month Limited Warranty. All warranties are limited to the original purchaser and are not transferable to subsequent owners of the product. The warranty period begins on the purchase date.
Trail-Gear warrants that it will repair or replace, free of charge, any eligible product which, under normal conditions of use and service, proves to be defective in materials or workmanship. This warranty does not cover any labor costs incurred in diagnosis of defects, removal or reinstallation of a product, nor does it cover any other consequential expenses.
Please download, review and follow the instructions outlined in our Return, Exchange, Warranty Form before shipping any product(s).
Warranty Exclusions
Trail-Gear Inc. warranty does not cover, and Trail-Gear Inc. shall not be liable for, any undertaking, representation, or agreements made by dealers or other third parties selling Trail-Gear products, except where such agreements are within the provisions of this Warranty.
Specifically excluded from this warranty are failures caused by lack of maintenance, misuse, negligence, modification, abuse, improper application, crash damage, installation or operation, or failures caused by unauthorized service or use of unauthorized parts.
Additionally excluded from this warranty are parts which are subject to normal wear and tear, such as bushings, fluids, hoses, gaskets, belts, etc. Products not manufactured by Trail-Gear Inc. are excluded from any warranty and shall be handled with the original manufacturer.
All parts used in a competitive racing environment are excluded from this warranty. If, after inspection, a part returned, under any warranty, is deemed to be ineligible for warranty repair or replacement, the part may be repaired or replaced for a discounted cost. Return shipping charges will apply. Any part for which a warranty replacement is sought must be returned to Trail-Gear Inc. before any replacement items can be shipped. All replacement parts shipped before the suspect part has been received and evaluated by Trail-Gear, MUST BE PAID IN FULL. In such a case, after the suspect part has been received and approved for a warranty replacement, the purchase price for the replacement will be refunded.
Warranty Claim Procedures
Please contact Trail-Gear Inc. at 559-252-4950 or email

[email protected]

prior to returning any product(s) under warranty to verify that warranty is still in effect.
Please place a clearly marked copy of the original invoice on the outside of product packaging.
Please include a short note stating the problem you are experiencing.
Products must be shipped back to Trail-Gear Inc. at the expense of the customer.
Shipping Address
Ship all products to:
Trail-Gear, Inc.
Attn: Warranty
5356 E. Pine Avenue
Fresno, CA 93727

Important Notes:
If any of the above mentioned policy is not met, the package will be refused or warranty claim denied. Completing the steps above will ensure faster processing of your claim so that Trail-Gear can get your product back to you as quickly as possible. All warranties are generally processed within 2-3 business days of Trail-Gear receiving the parts from you. Additional delays may be incurred if product needs additional testing or repair.
Customers outside of the United States should email the warranty department at

[email protected]

to receive further instructions. These customers may have the option to "field destroy" an approved warranty to avoid costly return shipping. In this case, any shipping charges for replacement parts will be at the expense of the customer.